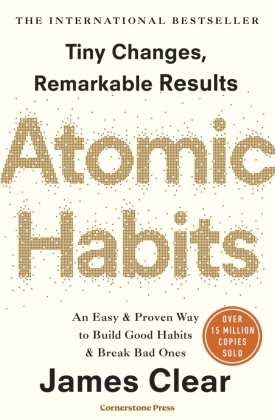 sofort verfügbar | Abholung: i.d.R. am nächsten Werktag | Versand: 1-3 Werktage | keine Versandkosten

THE PHENOMENAL INTERNATIONAL BESTSELLER: 1 MILLION COPIES SOLD

Transform your life with tiny changes in behaviour, starting now.

People think that when you want to change your life, you need to think big. But world-renowned habits expert James Clear has discovered another way. He knows that real change comes from the compound effect of hundreds of small decisions: doing two push-ups a day, waking up five minutes early, or holding a single short phone call.

He calls them ...
Verlag
Random House UK (2018)