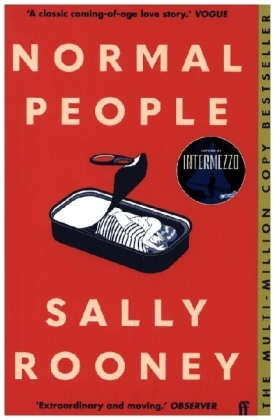 sofort verfügbar | Abholung: i.d.R. am nächsten Werktag | Versand: 1-3 Werktage | keine Versandkosten

BEAUTIFUL WORLD, WHERE ARE YOU IS OUT NOW



'The best young novelist - indeed one of the best novelists - I've read in years.' Olivia Laing

'Superb . . . a tremendous read, full of insight and sweetness.' Anne Enright

'One the best novels I have read in years.' Sheila Heti

Connell and Marianne grow up in the same small town in the west of Ireland, but the similarities end there. In school, Connell is popular and well-liked, while Marianne is a loner. But w ...
Verlag
Faber & Faber, London (2019)